Confirmed! Blac Chyna and Rob Kardashian are officially engaged!
Although Rob Kardashian and Blac Chyna started dating a mere four months ago, it looks as they're already set to bump their relationship up to the next level of commitment.
They are officially engaged! The news has been circulating since last night after Rob posted a picture on Instagram showing off a fat stack of dollar bills and a very suspicious-looking solitaire on her left hand.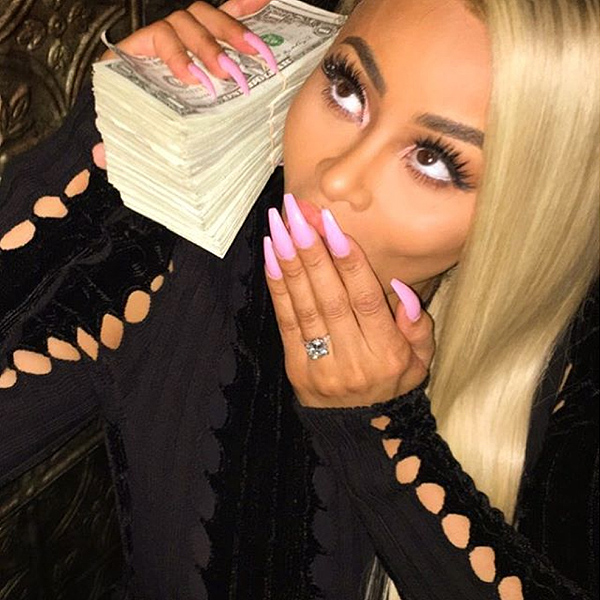 BFF of Chyna, Amber Rose confirmed the rumour earlier when she also posted a picture of the newly engaged and congratulated them.
"Congratulations to my Family @blacchyna and @robkardashian!!! ???Pease don't let nothing or no one tear u guys apart! I never seen my sis so happy and I couldn't be more happy for her! Sometimes we find love in the strangest places ? Lol God Bless you 2! Now let's get this wedding together so y'all can start making some babies ???????? #TrueLove#putaringonitsouknowitsreal #BlacRob"
Then now, Blac Chyna has posted a video of the ring and captioned it.
"I'm so blessed to have a good man in my life, I love you @robkardashian! #7 carats #VVS @benballer"